Cecure Technologies – Managed IT Support
Focus on the finer points of your business, while we drive your tech. Together we'll maximise your profits.
Whether you're a small business, a medium sized company, or a large organisation, we can help with our Managed IT Support. When you choose us to take care of your IT support, we provide a dedicated team of experienced IT professionals who get to grips with your IT in no time at all. Whether you want us to take over your entire IT support or act as an extension to your current team, we are agile and it will feel as if we were always part of your business.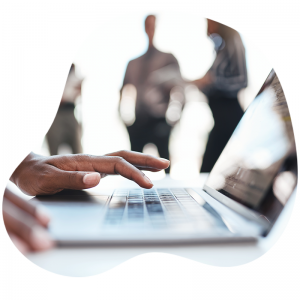 Why Outsource to CECURE

Outsourcing to us makes so much sense:
Choosing CECURE means you don't need to worry about your IT Support again – you get on with running your business. Using us could even save your business money because by streamlining your processes, we help to reduce operational and administrative costs. Quite simply, we get on with IT and your business will function more smoothly, hiccup-free with more time for you to focus on generating sales or building up your client-base.

Outsourcing your IT support to CECURE will be one of the best business decisions you make. Find out what we can do for you with our Managed IT Support packages – click here to book a free, no-obligation consultation.
Request a callback via our online calendar
Start your journey with CECURE today, book your free consultation here. Or, why not request a call-back via our online calendar below to book a call convenient to you. Alternatively email us on info@cecure.uk or call 01332 913 303.
Ready to take the IT in your business forwards?